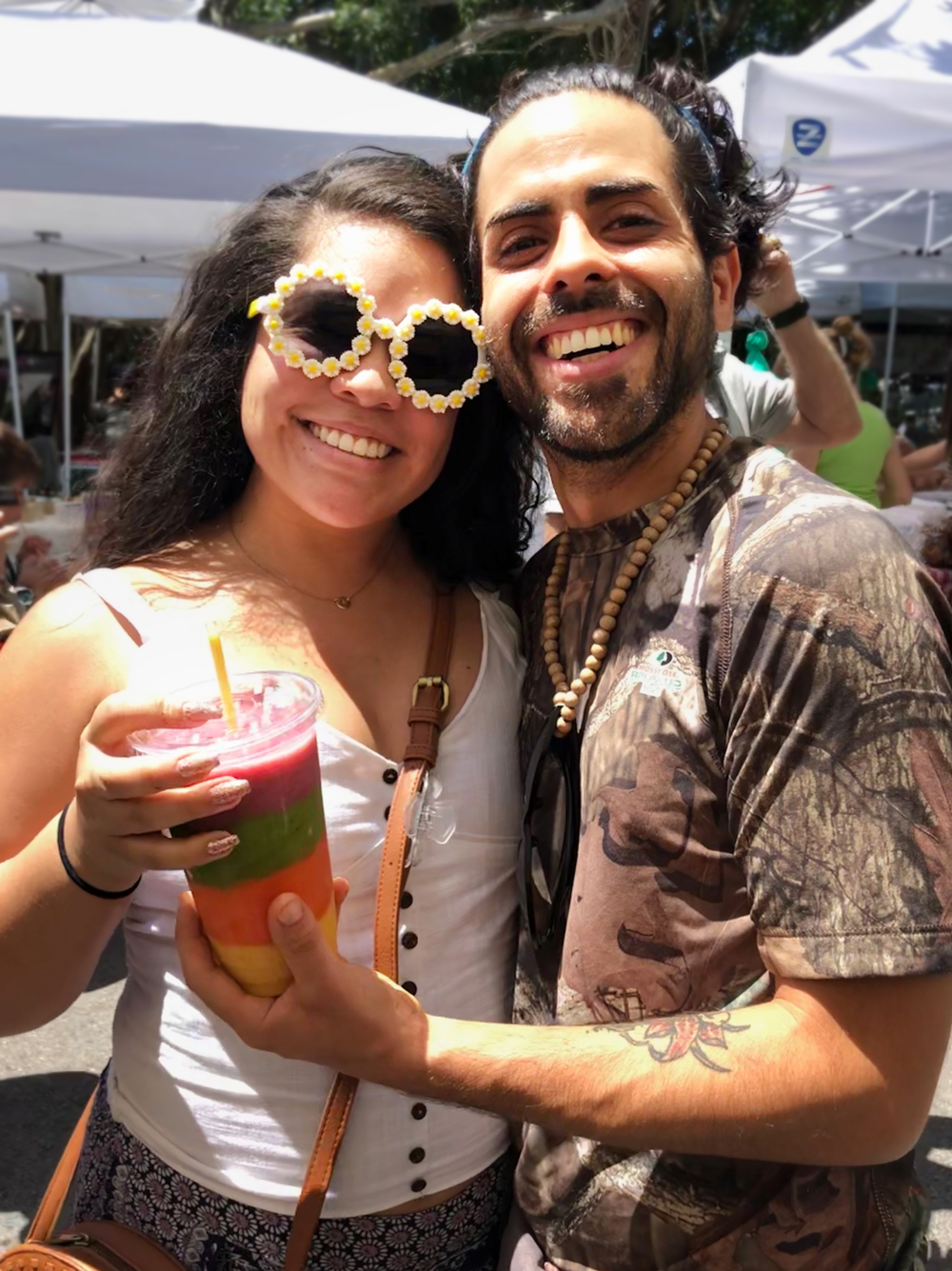 Nicolas
Name:
Nicolas
What part of town do you live in?
Cutler Bay
How long have you lived in Cutler Bay?
My whole life. I actually went to K through 8th grade in Cutler Bay and then went to Coral Reef. I went to culinary school here as well, at Le Cordon Bleu, and graduated in 2009 with an associate degree in culinary sciences.
Are you using what you learned in culinary sciences now?
Absolutely. I have a fruit foraging company, Red Flower Forger, and I'm currently the Edibles Manager for Curaleaf.
What is Curaleaf?
Curaleaf is one of the approved medical cannabis growers, manufacturers, and providers in Florida.
When you say edibles, are you talking brownies?
I can't name what exact products we're producing, it's still in the innovation stage as the current laws for edibles has not yet passed. When that is approved, we can decide exactly what it is that we can legally produce and the strength of each medication.
What is the process like for acquiring and processing legal cannabis in Florida?
We receive the cannabis from our cultivation site, and we extract it using a proprietary form of extraction that's CO2 based. Everything is measured to the hundredth or thousandth of a gram. This is a science laboratory that's producing medical grade cannabis products. The cannabis oil is refined and processed into various forms of medication, including topical balms, absolutes, and vapor cartridges.
Are you working with CBDs as well?
Yes, we have an extensive line of CBD products. I'm a medical patient here in Florida, so I'm a huge fan of CBD products.
It seems that everyone is selling CBDs. Knowing what you know, what questions should people be asking when they purchase CBDs?
Ask for transparency. Ask for an analytical report. It's something like a blood work report. Look for the specific cannabinoids that make up this medication. It's very easy to say that it contains 'x' milligrams of CBD, but what else is coming with the medication that you're consuming? It's very, very, very important that you try a very small amount the first time – a sub perceptual amount. You might say it's not doing exactly the work you want the first couple of times, but you always want to make sure that your body's responding in a safe way.
CBDs seem to be the first wave of products, I've heard of other cannabinoids, like CBN and CBG. What are these?
I've heard a lot of things about CBN being a sedative, that it can really put you to sleep quickly without too much of the psycho activity. To my understanding, CBN is an oxidized form of THC, which is the activated version of THCA. I've heard that if you find some of your dad's cannabis from the sixties or seventies, it might look a little brown and a lot of that THC has converted over to CBN. I've heard some interesting things about CBG as well. It's an appetite suppressant. Where THC can be synonymous with giving you the munchies, CBG can suppress it.
What do you enjoy most about your job?
It's the dream job. I've been a medical patient for a few years and admired the various forms of cannabis for well over a decade. Even before I developed a personal relationship with cannabis, my family members have been using it to combat various elements of the body and the mind, primarily PTSD. At this job, I feel like a superhero. I feel like I'm an avenger, fighting for our rights to use various forms of plant medicine.
What's the kitchen like?
It's the best kitchen I've ever worked in. It's a mixture between, Good Eats, Iron Chef America, and Bill Nye the Science Guy, meets MTV spring break. We have a really good time in the lab; it's a huge mix of characters.
How often do you come to the Pinecrest market?
I used to be there once a week, when I was working with Babe's. Now, I try to make it at least two times a month.
What's your ritual when you get to the market?
When I get to the market, I've usually medicated quite a bit. So, the colors are popping, the music is great. I'm in a good mood. My wife's in a good mood. We usually start our day at the market with a little bit of Kombucha and one of your delicious Rainbow Smoothies. The ginger in the Kale smoothie sets it off! It's like hearing a steel drum and some calypso music. And then, we head over to get some delicious raw vegan food from Lamoy – which is delicious. I try to stay away from gluten as much as I can, but I am a sucker for chocolate pizzas. The pizza guy down at the end does a Nutella covered pizza.
Have you cooked with any ingredients from our farm?
Yes. I've made pickled jackfruit using water, rice wine vinegar a splash of sugar, some sea salt and a little ginger. I just brought it up to a boil, turned it off and added the jackfruit.
I've also made a barbecue sauce with your Sapodilla. I cooked it down with just a little bit of honey, molasses, and a little bit of sherry vinegar. We glazed it on some barbecue ribs that my dad smoked over guava wood.
What do you think would make our market better?
More music. The market is kicking ass, it's one of my favorite markets to visit.
What restaurants do you like to go out to?
27 is one of my favorites in Miami. Their roasted cauliflower with pesto is knock your socks off delicious. The sous chef is a young Cuban American like me and he's always embracing South Florida flavors and ingredients that we have here. They actually have their own garden there. The house smoked lamb ribs with pomegranate molasses are delicious.
Also, Madruga Bakery. They feel like a farm to table a bakery. They have this amazing guava and cream cheese croissant. But – Babes Meat and Counter is my number one go to spot here in South Florida. My favorite thing on their menu right now is the Italian roast pork sandwich which features some callaloo greens from Margie (at Bee Heaven). It's like a French dip sandwich, but with fantastic, roasted pork, shaved super thin. It's served with a provolone cheese and on Sullivan Street bread.
Where would you go for a special occasion?
Ghee.
What do you think is Miami's best kept secret?
Friday night pop-ups at Babes Meat and Counter.
What's a worthy splurge for you?
A 68-pound Jackfruit.
What's a good rainy-day activity?
Foraging for mushrooms.
What community events are coming up that we should know about?
Any day at the Fruit and Spice Park is always great. Their mango fest, that just passed, is always one of my favorite events of the year. Also, PIG is coming up in November.
Would you like to share a pitch about your forging company or anything else?
I would like to encourage people to ask me about fruit that they are interested in or may have heard of but don't have too much experience with. I love educating people. I love sharing. One of my favorite things about Red Flower Forger is finding fruit that people left behind in their country of origin. I feel like fruit can save lives and souls.
Is there a question you would like to ask us?
When are you guys going to start a podcast?
(A+W) Each of these interviews start off as a phone call, so the jump would not be too difficult. Right now, it's easier to tell a story in writing as we can edit it for readability and flow. If others are interested in a podcast, please let us know what you'd like to learn.
Highlights from our weekly newsletter, LNB Q&A
1. Select a Question for the Community