Isabel
What local restaurants or businesses do you recommend?
I really like Stubborn Seed, south of fifth. I like Lilikoi, also south of fifth. Everything's organic, I really appreciate that. We do like to try new restaurants. My husband used to have a restaurant, so he loves going out to dinner and trying new things and he's in real estate and brokers restaurant and retail deals. He's always in the know and has to check out new places that pop up. I'm usually his sidekick. Also, Plant Food and Wine at the Sacred Space- I Love, love, love what they're doing over there.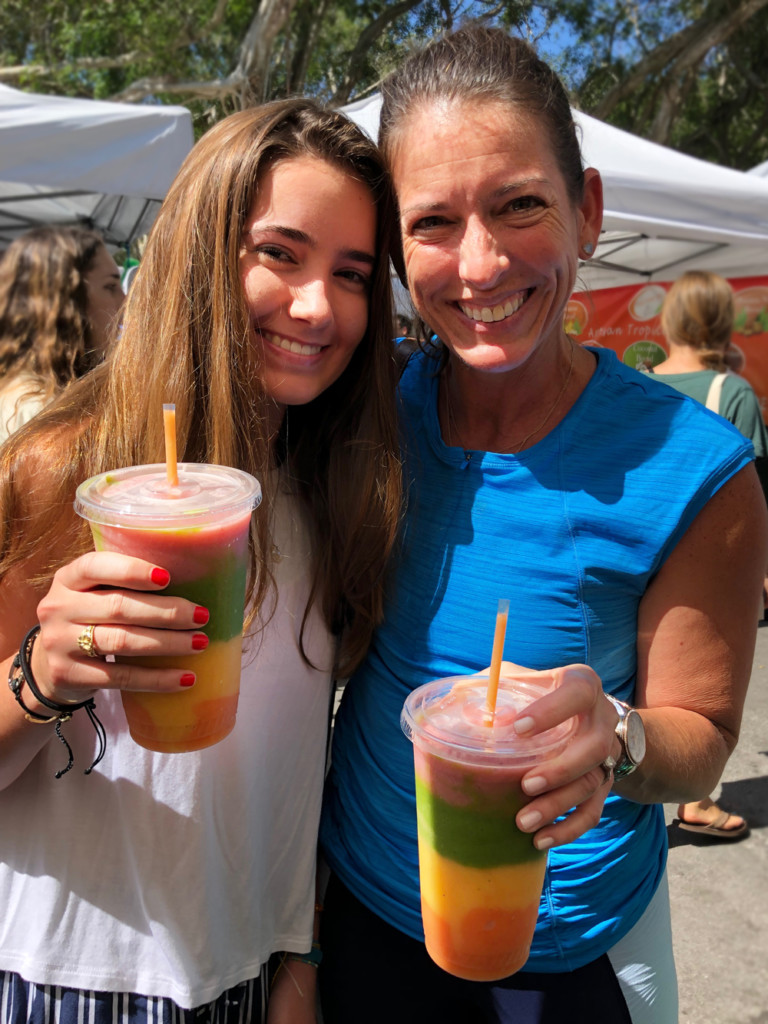 Bekki
What local restaurants or businesses do you recommend?
We love Cafe Portofino. It's in the Marshals shopping center on 136th street. It's a nice Italian place and their food is always delicious and their service is great. I always get the Capellini Castegliano which is pasta with pink sauce and shrimp - and they know that. We also like to go to Sage by Chef's Kitchen, which is a great hole in the wall. The food is always delicious and Hector is great. Now, you can actually sit down and order. Maddie and I like to go there a lot. We also like A-Pizza Brooklyn. My son's favorite restaurant in the world is Five Guys, because he likes the burgers. We also like to stay home and cook. We like the new place, Fiola, in South Miami. It really pretty, quiet, and the food is really, really good. Their short rib ravioli is delicious.
Amy
What local restaurants or businesses do you recommend?
I do like to try new places, because we're covering new restaurants all the time. There's a new place on a new Mediterranean place called T U R on Giralda. It's super clean and very good. I like my food deconstructed, I like to see what it is. Caja Caliente is really good Cuban food done by a young 25 year old named Monica. I like to eat at the bar at Zucca at St Michele. It's super fun and the hotel is beautiful. Their charcuterie board is great. It has this European feeling and I feel like I'm somewhere else when I go there. Also, soup at Miss Saigon on Giralda and they have a location in Pinecrest. It's very good and you can eat there all the time.
Highlights from our weekly newsletter, LNB Q&A
1. Select a Question for the Community