Sharon and Jeff
What local restaurants or businesses do you recommend?
Trattoria Luna (next to Roasters) is our family go to. They will literally make you anything - whether it's on the menu or not. I usually get the tuna steak or tortellini. Also, we're boaters - so we go often to Boaters Grill which is at the end of Key Biscayne – in a place called No Name Harbor. They have the most amazing fish and rice – with ceviche, tostones and frijoles – my kids eat ceviche because of that place.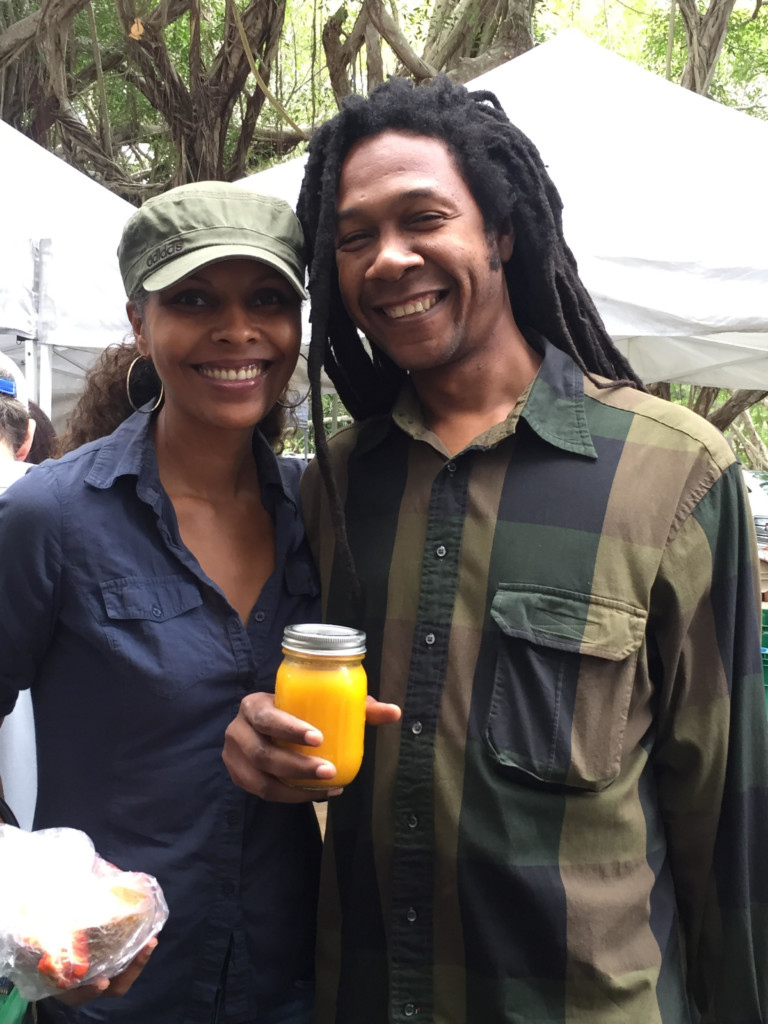 Kēvens and Amber
What local restaurants or businesses do you recommend?
Su-shin Izakaya (Authentic Japanese, Coral Gables) Kēvens gets the Ohitashi. Uni sushi. Traditional Udon or Seafood Ramen. I love the Myoto Roll (made with Japanese mint that changes the game), Eggplant Shigiyaki, Soba noodles and Carrot-ginger dressing on everything. Happy Wine (Coconut Grove) Kēvens  says try the grilled octopus with papas bravas. I enjoy the wine (Ha! Their menu is not super vegan friendly, but I still love it.) Choices Vegan Cafe (Gables and Grove) Kēvens gets the Mentil Lentil wrap (every time!) I get the Pixsa or Biggie Burger. Fratellino (Italian, Miracle Mile) We love this place because they will happily accommodate dietary restrictions. Kēvens likes the Octopus carpaccio and the Salmon with fettuccine in a pink sauce. For me, tons of bread (it's amazing! and made in-house) with sautéed spinach and my entrée the Grilled Vegetable platter.
Richard
What local restaurants or businesses do you recommend?
We've been going to Fairchild Tropical Garden, especially during quarantine, it's really an incredible escape. The landscape there may not change, but it's different every time you go. It's a great place to just explore and for the kids to run around. You feel like you have the whole place to yourself, even if there's a lot of other people there. One place we love for take out it Fratellino on Miracle Mile. It's a very small Italian restaurant, two doors down from the Playhouse. The owner is this guy Beto, you will love him. My wife grew up on Miami Beach, and Beto had a restaurant in Bay Harbor that she and her family would go to at least once a week. When we went to his new place, it was as if no time had passed. He knows everybody in there, he's a sweetheart. My wife who had a crush on him openly when she was 10, I think still has a crush on him.
Highlights from our weekly newsletter, LNB Q&A
1. Select a Question for the Community